Back to Portfolio
Warwickshire Fair Chance Jobs Portal
Developed in collaboration with Warwickshire Skills Hub, the website is a unique tool designed for the Fair Chance employability programme.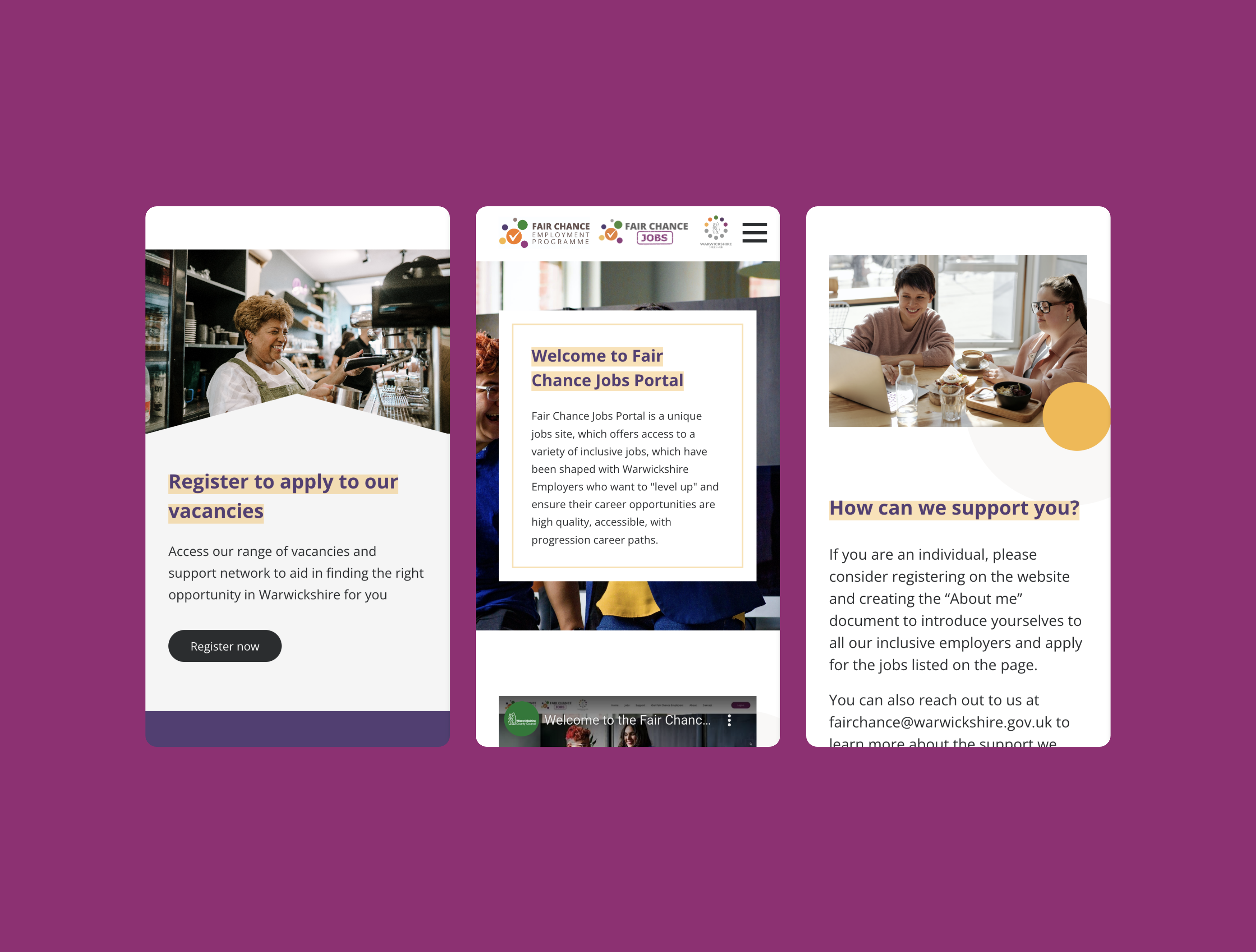 About
The Fair Chance Jobs Portal is a unique jobs site, which offers access to a variety of inclusive jobs, which have been shaped with Warwickshire Employers who want to "level up" and ensure their career opportunities are high quality, accessible, with progression career paths.
The new website has been designed and developed for the team at Warwickshire Skills Hub to promote and manage job opportunities. Full integration with Evolutive allows for the feed and management of job vacancies, as well as capture of jobseeker interest.
In addition to the dynamic Evolutive integration, the website has been developed on a flexible, intuitive Content Management System, giving the Fair Chance Team access to update all website content at their own leisure.